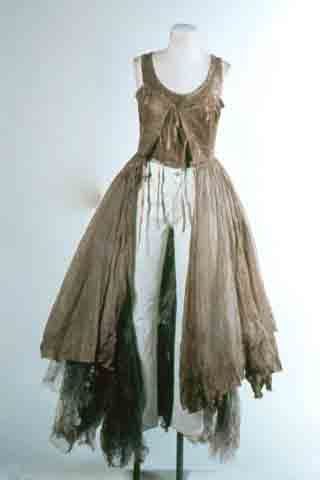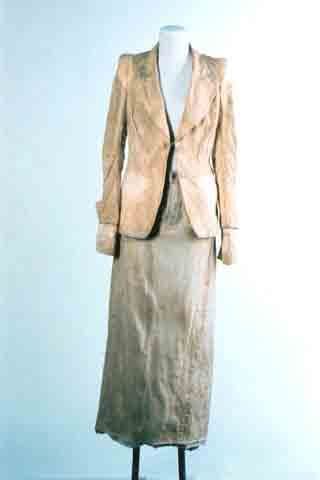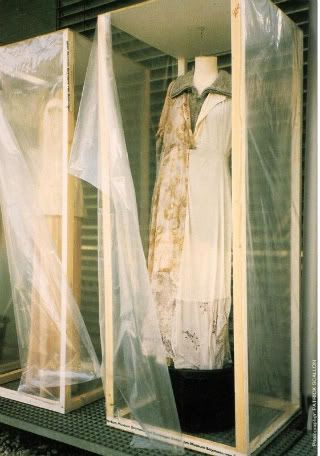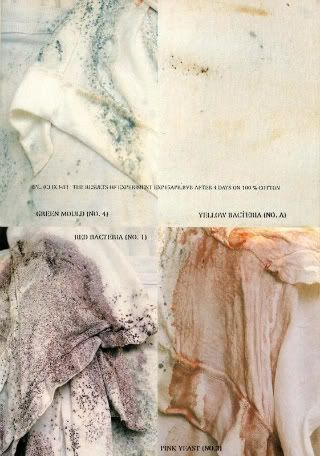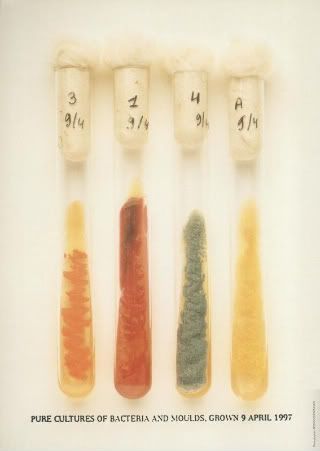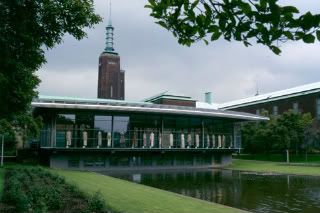 I wonder what has happened to the garments since...? Hopefully they disposed of the garments efficiently? It's very difficult to find information about this exhibition. I just find the same description text over and over again. Seems like it would be an incredible health hazard....
Regardless, the mixture of Science and Fashion.....


"The first solo exhibition by Maison Martin Margiela. The exhibition is held in the "glass pavillon" of the museum, built in the 1980's, that adjoins a rose garden and a large decorative pond. Eighteen dressed dummies represent all previous Martin Margiela Collections (Spring/Summer 1989 up to Autumn/Winter 1997/98). Garments chosen from each season are specially reproduced in whites, creams and greys. A collaboration with a prominent Dutch Microbiologist Dr. A.W.S.M van Egeraat, Professor at the Wareningen Agricultural University, The Netherlands. Each outfit is treated with different strains of bacteria, yeast and mould, all isolated from the air and nurtured to provide varying colours and textures. Over the first five days of the exhibition these organisms develop on the clothes and, once their gestation period is complete, change the colour and aspect of the garments. All eighteen silhouettes remain on the exterior of the pavilion and may only be viewed from the inside through its glass structure. A handbook is published to assist those viewing the exhibition. This handbook, covered in white cotton contains three books: Book (a) represents the Maison Martin Margiela, (b) the garments and their treatment and (c) is a reference book on bacteria and micro biology."
Sources:
http://www.contemporaryfashion.net/index.php/none/more/113/uk/exhibition.html
Maison Martin Margiela (9/4/1615), first exhibition at Museum Boijmans van Beuningen, Rotterdam, the Netherlands
Magazine: Street Magazine Vol. 1 & 2 1999
Photographer: Patrick Scallon
Maison Martin Margiela (9/4/1615), first exhibition at Museum Boijmans van Beuningen, Rotterdam, the Netherlands
Magazine: Street Magazine Vol. 1 & 2 1999
Photographer: Bob Goedewaagen
Maison Martin Margiela (9/4/1615), first exhibition at Museum Boijmans van Beuningen, Rotterdam, the NetherlandsMagazine: Street Magazine Vol. 1 & 2 1999
Photographer: Bob Goedewaagen